The PMG's big announcement of a new Network Consolidation Plan appears to offer relief to many postal employees when in reality it is another management delayed ploy.
The reality is this "revised timeline" has three phases disguised as two (typical postal math). On August 11th 48 Plants impacted by Phase 1 will have hundreds of employees involuntarily reassigned.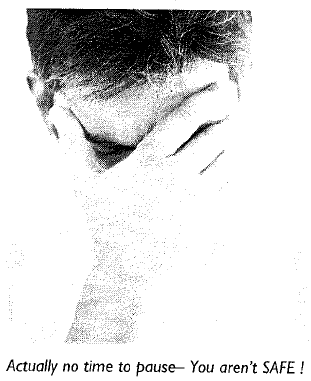 In February 2013 92 more plants will begin excessing hundreds more employees with hundreds more to follow a year later. But those are only processing plants. Hundreds of post offices will be closed through this year impacting more postal workers!
"Whew , my job is safe!" NO it is not! The PMG and some members of Congress are still clamoring for lay offs not just reassignments of excess employees.
The Final Rule on Service Standards changes the PMG is imposing will undermine the service we provide America and will eventually lead to the demise of the postal service. The goal of many corporate and Congressional entities appears to be to privatize the postal service. If this happens your job is gone!
The fact is this multi phase elimination of plants and jobs is NO TIME to take a breather!
5 YEAR PLAN OF DISRUPTION
Management continues to spew the lie that 80% of postal costs is due to labor. It is actually down and they fail to confess that a good chunk of the actual 77% is attributable to management salaries (including bonuses etc.)
Management blames our wages, health plan coverage, our life insurance coverage, our retirement plan. In reality they are blaming the problems at USPS on YOU!
Because you are 80% of their problem management developed and presented a 5 year plan to reduce full time employees and here is their break down:
2012-2013 Reduce 51 thousand jobs
2013-2014 Reduce 17 thousand jobs
2014-2015 Reduce 11 thousand jobs
2015-2016 Reduce 10 thousand jobs
In 2011 management got rid of 68,000 jobs. So their plan is to get rid of 155,000 jobs in 5 years. Yours is likely one of them! So it is NO TIME to taker a breather.
Does Seniority Count
Because the new Network plan will be done in increments although your seniority (if you are senior) does offer some relative protection BUT MAYBE NOT MUCH! Here is why:
When the 1 st wave of forced reassignments occur the most junior employees in the installation will be impacted. The residual assignments available may be more desirable at the time so that by the 2nd move date the less desirable jobs may be the only placement opportunities that exist.
Also, when you factor in the closure of several hundred post offices, other tour realignments and
schedule changes, Actually no time to pause- You aren't SAFE!
Function 4 (retail) and Function 1 (mail processing) reductions, Function 3b (maintenance) and 3a (MVS) who knows where the more senior employees may end up. This is a reality! So there is NO TIME for a breather!
WHAT TO DO NOW!
Take a quick gulp of air and make immediate contact with your Congressional Representative (filing grievances is not going to stop the PMG!). Go to apwu.org click the Contract Your Legislators
link, put in your zip code and compose/send an email and a print a letter and mail to your Congressional Rep. Ask them to oppose HR 2309 (which will impose lay offs, gut your seniority rights and hurt your benefits, undermine service, impose more bureaucracy etc.). Or you can look up the phone number of your Rep.s' field office and call direct or better yet pay the office a visit.
It does not matter if you are a Republican, Democrat or an Independent! What matters is that you are a postal worker and a concerned member of the community. Have your family members, co-workers and friends make contact too and stop the PMG!
You see if you do not take the time out now to act now your job will truly run out of breath- and then IT WILL BE TO LATE!
By Omar M. Gonzalez, APWU Western Regional Coordinator
note: This article is scheduled to be published in an upcoming Local California APWU  newsletter