Senator Tester tells PMG Megan Brennan USPS service standards are a disaster
January 29, 2015 (U.S. SENATE)-Senator Jon Tester today met incoming Postmaster General Megan Brennan for the first time to discuss strengthening the Postal Service and the need to improve delivery standards in rural states like Montana.
Tester emphasized the Postal Service's delivery standards have become a disaster for USPS and for the Montana families that rely on the Postal Service to deliver medication, election ballots and ultimately, to stay connected. He also voiced the need to reform funding of the Postal Service's employees' retiree health benefits to maximize returns and limit the waste of current funds.
via Senatr Tester to incoming PMG Brennan: delivery standards have become a disaster for USPS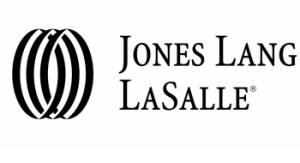 USPS $450 million maintenance management contract awarded to Jones Lang LaSalle Americas
The United States Postal Service awards contract for nationwide facilities services.
The contract was awarded to Jones Lang LaSalle Americas (JLL), located in Chicago, IL. The initial contract is for a two (2)-year base period and up to four (4) – two (2) year renewal option periods.
Read more: USPS awards contract for maintenance management worth up to $450 million
Postmaster General Patrick R. Donahoe blames unions and mailers in farewell speech at National Press Club
In his farewell speech at the National Press Club today, outgoing Postmaster General Patrick R. Donahoe suggested that union and mailer groups' "shortsightedness and myopia" have impeded efforts in Congress to modernize USPS. Donahoe also suggested that young people entering the workforce today really don't want "generous health care and pension benefits."
PMG blames unions and mailers for USPS' stalled progress
Good at getting along with the guys working alongside her, Diane Caruso-Ruston said she thought she was going to get a promotion when she walked into one of her managers' offices. "Next thing I know he pushes me up against the wall. And he pushes down my left side of my pants, you know those stretchy pants? He licked my leg. I got startled. And then he took his thing out and told me to kiss it."
OMAHA, Neb. – 11.21.14 – It's about to get even busier at the post office. Thousands of holiday packages are moving through the postal service and inspectors know some of them will contain pot.
APWU Press Release:
11/13/2014 Postmaster General Patrick Donahoe and the USPS Board of Governors, the board that oversees the U.S. Postal Service, are poised to make devastating cuts in service to the American people – cuts so severe that they would forever damage the U.S. Postal Service.
On Jan. 5, the USPS is slated to lower "service standards" to virtually eliminate overnight delivery – including first-class mail from one address to another within the same city or town.
All mail (medicine, online purchases, local newspapers, newsletters of religious organizations, bill payments, letters and invitations) throughout the country would be delayed.
Beginning Jan. 5, 82 Mail Processing & Distribution Centers are scheduled to close.
On Nov. 14 postal workers will protest at 150 locations as part of a National Day of Action to send a message to Postmaster General and the USPS Board of Governors: Stop Delaying America's Mail! 
The cuts would cause hardships for the public and small businesses, eliminate jobs, and destroy the world's most efficient and affordable delivery network by driving away mail and revenue. They are part of the same flawed strategy that's behind efforts to end Saturday and door-to-door deliveries, cut back post office hours, and make other reductions in mail service.
The travesty is that the cuts are absolutely unnecessary – because postal operations are profitable. The Postal Service, which isn't funded by taxpayers, has earned an operating profit so far this year of more than $1 billion. And, while revenue from First Class Mail has been declining, package delivery, largely due to the growth of e-commerce, has been rapidly expanding.
There is red ink, but it stems from political interference, not from the mail. In 2006, a lame-duck Congress mandated that the Postal Service pre-fund future retiree health benefits 75 years in advance – something no other public agency or private firm is required to do. That costs the Postal Service $5.6 billion a year – and that's the red ink.
Fifty-one senators and 160 House members have called for a one-year moratorium on the reduction in service and the closure of the mail processing centers to allow Congress time to enact postal legislation that would improve, not degrade, postal service. The Postmaster General and USPS Board of Governors should honor their request.
For more information, visit www.StopMailDelays.org or https://www.facebook.com/stopdelayingamericasmail.
– See more at: http://www.apwu.org/news/press-release/us-postal-service-poised-make-devastating-cuts-service-postal-workers-delive
Closure of Collins Road processing facility to hurt Lansing economy
(November 13, 2014) – LANSING – State Representatives Andy Schor (D-Lansing) and Tom Cochran (D-Mason) today called for immediate action to stop the closing of the Lansing United States Postal Service mail processing and distribution center.
"This change being pushed by the Postmaster General needs to consider the effects on the local Lansing economy," Schor said. "To close the Lansing facility next year would move 160 jobs and would delay mail delivery for residents and businesses, which would have an adverse impact on the local economy."
"Closing the Collins Road post office would mean longer delivery times and fewer jobs for Lansing area families and would result in significant consequences for people and business in the region," Rep. Tom Cochran (D-Mason), a member of the House Capitol Caucus, said. "The effects that would follow from this decision should be more carefully assessed before further action is taken."
Postal workers in Lansing will be at the Michigan State Capitol on Friday, Nov. 14, from 4 to 6 p.m. to send a message to the Postmaster General and USPS to stop the closings. Opponents of the closings say that all mail, including medicine and bill payments, will be delayed, and e-commerce, which relies on speedy deliveries, would be impacted for a loss.
"It is disappointing that the Postmaster General is making this move without Congressional action, and the moratorium needs to be in place until our elected members of Congress weigh in," Schor said. "I am calling on the Postmaster General and the USPS to postpone this decision while awaiting congressional action and while exploring the negative impacts on the local Lansing economy."
Schor has introduced HR 0022 of 2013, which is co-sponsored by the bi-partisan Capitol Caucus. This resolution asks the U.S. Congress to halt the closure of the Collins Road facility until postal reform legislation can be addressed at the federal level
The APWU Oakland Local #78 took the unusual step of launching an office-wide petition against Tour 1 Postal Supervisor Preet Singh. The petition, which has more than 100 signatures, details years of a variety of unacceptable conduct. The petition was sent to Postmaster General Patrick Donahoe, USPS Bay-Valley District Manager,Mark Martinez, California Congresswoman Barbara Lee (D-13th) and the USPS Office Of Inspector General (OIG).
Oakland APWU Local Strikes Back at Abusive Postal Supervisor