Senator Tester tells PMG Megan Brennan USPS service standards are a disaster
January 29, 2015 (U.S. SENATE)-Senator Jon Tester today met incoming Postmaster General Megan Brennan for the first time to discuss strengthening the Postal Service and the need to improve delivery standards in rural states like Montana.
Tester emphasized the Postal Service's delivery standards have become a disaster for USPS and for the Montana families that rely on the Postal Service to deliver medication, election ballots and ultimately, to stay connected. He also voiced the need to reform funding of the Postal Service's employees' retiree health benefits to maximize returns and limit the waste of current funds.
via Senatr Tester to incoming PMG Brennan: delivery standards have become a disaster for USPS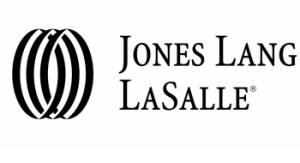 USPS $450 million maintenance management contract awarded to Jones Lang LaSalle Americas
The United States Postal Service awards contract for nationwide facilities services.
The contract was awarded to Jones Lang LaSalle Americas (JLL), located in Chicago, IL. The initial contract is for a two (2)-year base period and up to four (4) – two (2) year renewal option periods.
Read more: USPS awards contract for maintenance management worth up to $450 million
Postmaster General Patrick R. Donahoe blames unions and mailers in farewell speech at National Press Club
In his farewell speech at the National Press Club today, outgoing Postmaster General Patrick R. Donahoe suggested that union and mailer groups' "shortsightedness and myopia" have impeded efforts in Congress to modernize USPS. Donahoe also suggested that young people entering the workforce today really don't want "generous health care and pension benefits."
PMG blames unions and mailers for USPS' stalled progress
(November 28, 2014) There is probably one Voluntary Early Retirement (VER) offer for each area.  This special VERA appears to be for the mail processing plants scheduled to close in 2015.  There is no incentive. As a matter of general interest, HRSSC is sending special Voluntary Early Retirement (VER) opportunity letters to eligible employees
Good at getting along with the guys working alongside her, Diane Caruso-Ruston said she thought she was going to get a promotion when she walked into one of her managers' offices. "Next thing I know he pushes me up against the wall. And he pushes down my left side of my pants, you know those stretchy pants? He licked my leg. I got startled. And then he took his thing out and told me to kiss it."
11-21-2014 -ATLANTA – LaTonya Evans, a former United Stated Postal Service employee, has been sentenced to federal prison for participating in a conspiracy that culminated in the robbery and shooting of a postal truck driver on December 20, 2013, in Conley, Ga.
"By providing her co-defendants with inside information, Evans enabled a robbery that nearly killed her co-worker," said United States Attorney Sally Quillian Yates.  "Evans used her knowledge of the Postal Service for personal gain and violated the trust of the public and her fellow postal workers.
US Postal Service Says It Has Been Hacked, Employee Information May Have Been Compromised
Chinese government hackers are suspected of breaching the computer networks of the United States Postal Service, compromising the data of more than 800,000 employees.
The intrusion was discovered in mid-September, said officials, who declined to comment on who was thought to be responsible.
China suspected of breaching U.S. Postal Service computer networks
HOUSTON – Kenton Deon Harrell, 41, Kenneth Shane Howard, 34, and Malcolm Derrail Williams, 32, have been handed their sentences following their convictions of conspiracy to interfere with commerce by robbery, announced U.S. Attorney Kenneth Magidson. A federal jury convicted Harrell following four days of trial and approximately three hours of deliberation in June 2014, while the other two had previously entered guilty pleas as did a fourth defendant – Charles Ray Blake, 41. All are from Houston.
Read more: Three Houston men head to prison for robbery of postal vehicle
The APWU Oakland Local #78 took the unusual step of launching an office-wide petition against Tour 1 Postal Supervisor Preet Singh. The petition, which has more than 100 signatures, details years of a variety of unacceptable conduct. The petition was sent to Postmaster General Patrick Donahoe, USPS Bay-Valley District Manager,Mark Martinez, California Congresswoman Barbara Lee (D-13th) and the USPS Office Of Inspector General (OIG).
Oakland APWU Local Strikes Back at Abusive Postal Supervisor