JACKSON – On Wednesday, April 27, at 5:40 PM CDT, a tornado came through the area under an extreme weather warning and completely destroyed the Smithville, MS Post Office. No employees or customers were injured in this extreme weather. The tornado tore all but one wall down with its destruction.
The Smithville Post Office 38870 was located at 63437 Highway 25 North and will not be operational in the near future.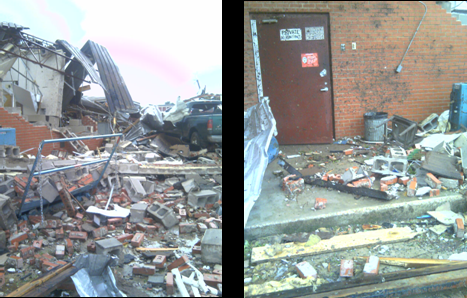 The United States Postal Inspection Service quickly arrived on site to secure the immediate area of the post office and remove all of the mail, accountable items and collection mail that could be recovered.
Employees are working out of the Amory, MS Post Office which is located at 215 First Avenue, North, Amory, MS 38821. All mail will be available for Smithville customers at the Amory Post Office in a mobile van outside the post office. The pick-up hours are 8:15 am to 4:45 am M-F and 9 am to 11am on Saturday. For further information, customers should call the Amory Post Office, telephone 662-256-5091.
source: USPS