In its most recent effort to draw lines on the self-described "hot topic" of the "lawfulness of employers' social media policies and rules," the National Labor Relations Board's (NLRB) Office of General Counsel has taken the position that many policy provisions commonly seen in employers' social media policies violate the National Labor Relations Act (NLRA). This most recent shot across the bow came on January 24, 2012, in the form of a report, issued to senior regional staff, on 14 cases which, according to the General Counsel, "present emerging issues in the context of social media." This report follows a previous General Counsel report, dated August 18, 2011, which discussed 14 prior NLRB cases involving social media issues.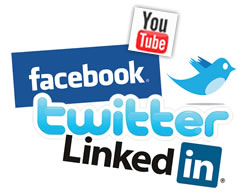 The cases treated in the report also contain the General Counsel's opinion on whether the employer in each case violated the NLRA by imposing discipline based on social media conduct. We will cover this aspect of the report in a separate and forthcoming blog post. Here, we will focus on the thicket that the NLRB has created for employers who are trying to gain some reasonable control over what employees publish in social media, often to the world, about co-workers, supervisors, the workplace, and the employer's products and services.
Each of the headings below reviews the General Counsel's current position on a particular type of commonly used policy provision. Employers should carefully review their existing policies and any new policy in light of the General Counsel's most recent report. With careful drafting and the use of examples and limiting language, employers should still be able to achieve their objectives of gaining limited control over the Wild West of social media content while staying within the parameters of the NLRA.
Read full article from Workplace Privacy Counsel.
Archived article On USPS new Social Media Policy.