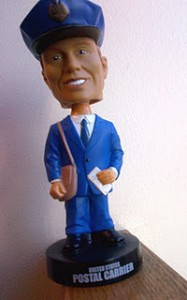 We have a box of Letter Carrier bobble heads left over from several years ago.
Here's your chance to win one.
What does mail mean to you?
Do you have a favorite letter you have kept for years?
Or some favorite greeting cards you've kept in a box?
Is there a momentous letter that changed your whole life?