Local officials, consumers and postal union representatives spoke in opposition to a U.S. Postal Service proposal to close its 2300 Redondo Ave. processing facility (also known as the "Steve Horn Post Office") at a Dec. 16 USPS-conducted public meeting at LBCC.
USPS says the proposed closure, part of a nationwide plan to reduce costs in the face of declining consumer usage, will likely mean a letter sent by first-class mail would take 2-3 days to reach its destination.
Among those speaking was a Long Beach resident Martine Etchepare, who identified himself as a retired Postal Manager.
Read full article via LBReport.com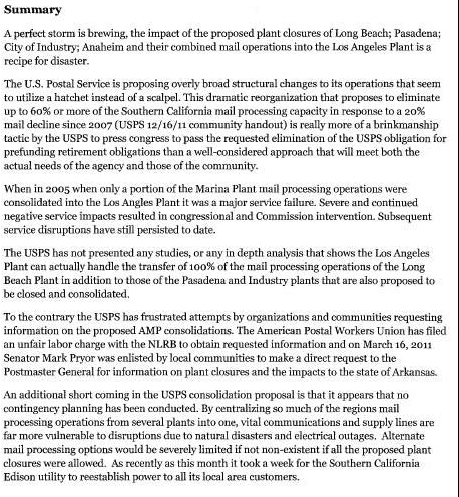 .