A TRACK RECORD OF EXCELLENCE
PMG Pat Donahoe recently announced three vice presidents — whose combined service of more than 70 years helped guide the Postal Service in achieving breakthrough performance and providing superior customer service — are leaving USPS.
Kingsley
Linda Kingsley
Linda Kingsley, vice president, Channel Access, is retiring after 26 years with the Postal Service.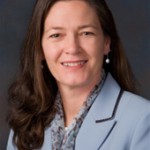 Named vice president of Channel Access in January, she oversees product and service access alternatives for consumer and small business channels, determining and implementing where and how products are sold — whether in retail, online or alternate spaces.
Prior to this position, she was senior vice president of Strategy and Transition from January 2007 until January 2011. In addition, she was vice president of Strategic Planning from 2003 until January 2007, and served as acting vice president, Area Operations, Northeast Area, from July through September 2009.
As manager of Operational Requirements, Kingsley worked with major mailer customers to improve mail preparation. She also served in the headquarters Office of Processing Policies and Programs, where she participated in the nationwide implementation of delivery point sequencing letter mail.
Pranab Shah
After 10 years with the Postal Service, Pranab Shah — who was named vice president of Global Business in January — will leave the Postal Service next month.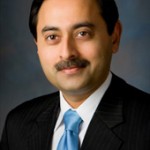 He is responsible for managing the Postal Service's worldwide trade with a focus on international business management, international financial and commercial analysis, global network strategy and technology, and international relations. He also manages international operations, including the Postal Service's five International Service Centers.
Prior to this position, Shah was vice president and managing director, Global Business from February 2009 until January 2011. In his previous position as executive director of Global Business Strategy and Technology, Shah developed new strategies and solutions for the Postal Service's international products. He also led the introduction of new business development initiatives with key foreign postal administrations and private integrators in Europe and Asia.
Before he joined Global Business, Shah served as the manager of Network Operations Development in early 2001. In that position, he oversaw development of new strategies and concepts for postal mail processing and transportation networks, including information technology systems, and solutions for supporting the day-to-day operations of those networks.
Tim Healy
Tim Healy, who was named vice president of Retail Products and Services in April 2009, has retired from the Postal Service after 38 years of service.
Healy was responsible for the development, marketing, and merchandising of retail products and services, and for creating and maintaining an environment that enhances the retail experience.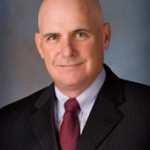 Prior to his appointment as vice president, Healy served as Suncoast District manager in Tampa, FL. He also served as district manager in Albany, NY; senior plant manager Long Island District; and senior plant manager of Triboro District.
Grasping the potential offered by the strong relationship between USPS employees and customers, Healy helped pioneer a successful Customer Connect program as Albany District Manager. He also took part in a project to help create Address Information Systems when work was being done to create the nine-digit ZIP Code.
source: USPS